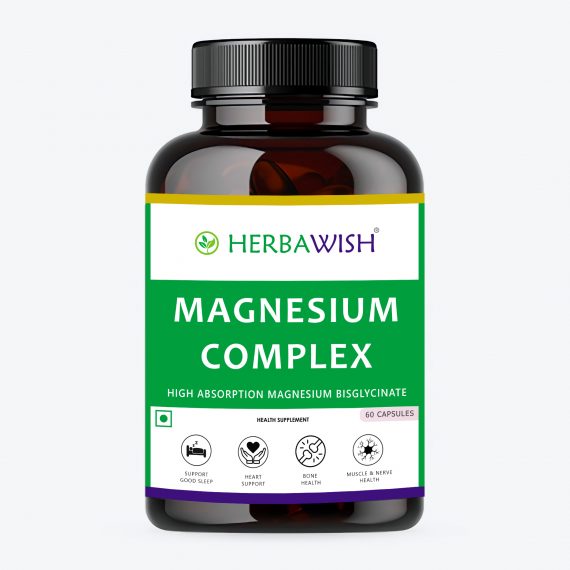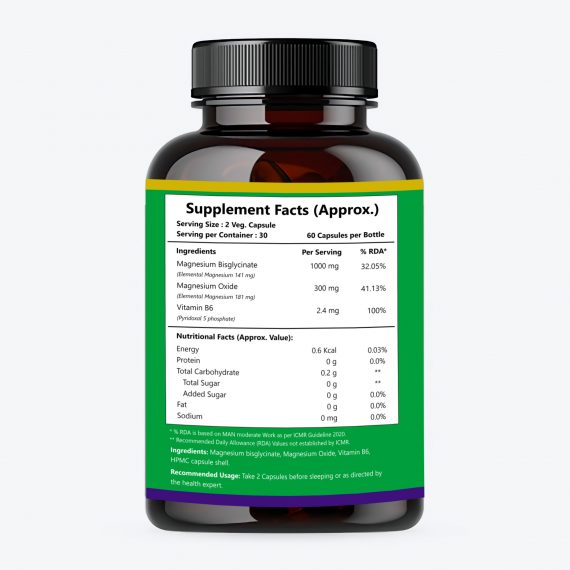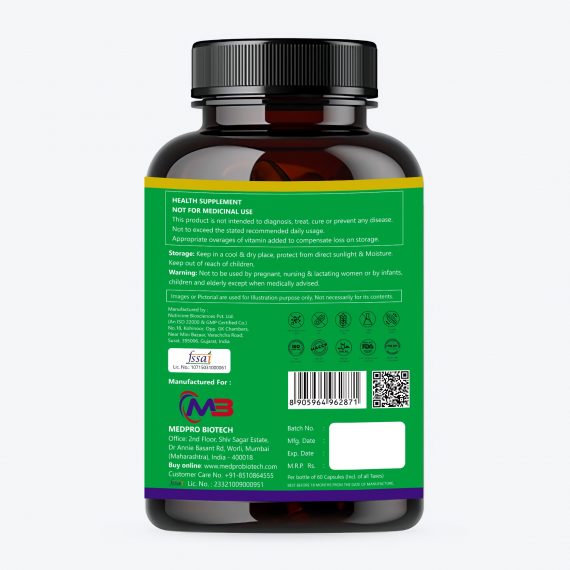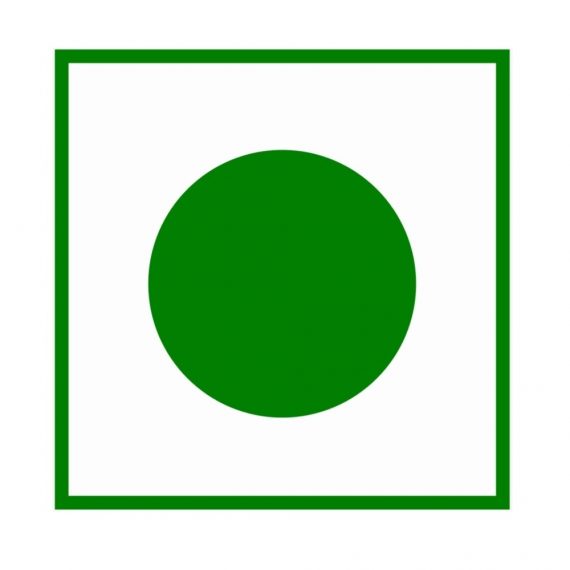 Herbawish Magnesium Complex Supplement | Magnesium Bisglycinate, Magnesium Oxide and Vitamin B6 | Support good Sleep, Heart, Bones, Muscle, Nerves Health | 60 Veg. Capsules
₹899.00

1000 in stock
Description
Herbawish Magnesium Complex is combination of Magnesium Bisglycinate, Magnesium Oxide and Vitamin B6. It is used for Support good Sleep, Heart health, Bones Health, Muscle and Nerves Health. The ingredients in Herbawish Magnesium Complex are ISO, FSSAI & GMP approved.
Key Ingredients:
Magnesium Bisglycinate  1000 mg
Magnesium Oxide  300 mg
Vitamin B6  2.4 mg
Recommended Dosage:
• Take 2 Capsules Daily before sleeping or as directed by the Physician.
Safety Advice:
• Not to exceed the recommended daily usage.
• Keep out of the reach and Protect from direct sunlight
• Store at temperature not exceeding 30°C
• It should be used with caution in pregnant women. Consult your doctor before taking.
Additional information
| | |
| --- | --- |
| Weight | 150 g |
| Dimensions | 16 × 10 × 9 cm |