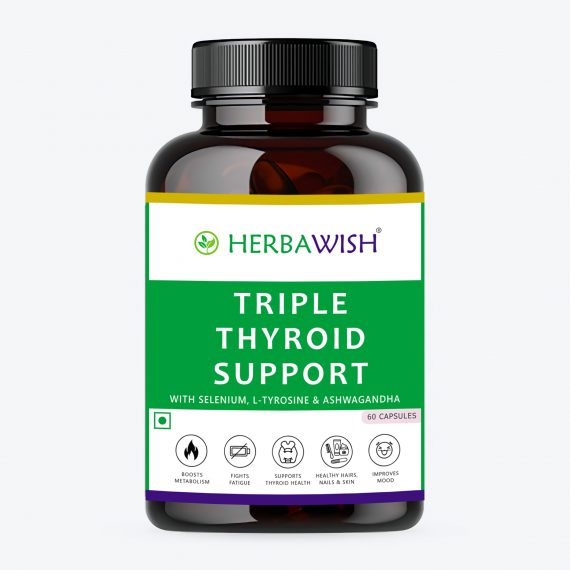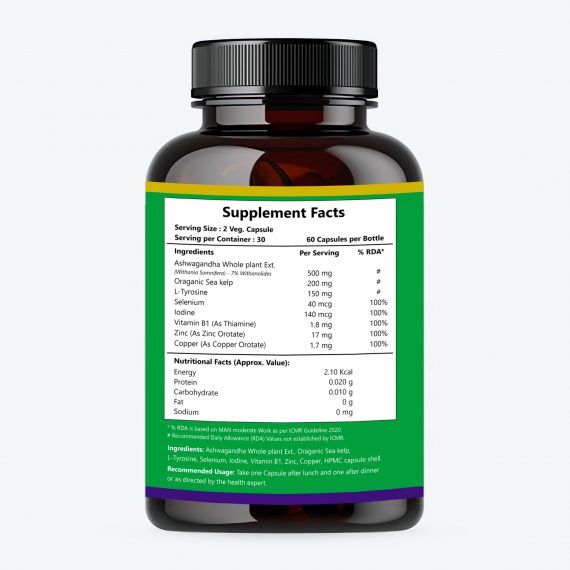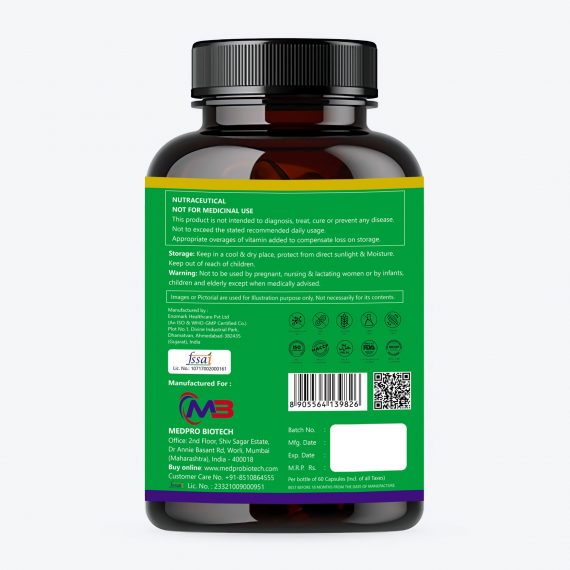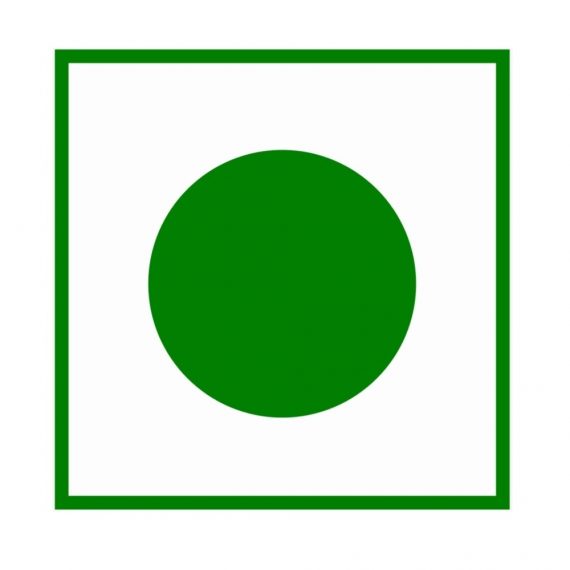 Herbawish Triple Thyroid Support | Ashwagandha – Selenium – Sea Kelp – L-Tyrosine – Iodine – Zinc – Vitamin B1 – Copper | 60 Veg Capsules
₹1,499.00

1000 in stock
Description
Herbawish Triple Thyroid Support is combination of Ashwagandha, Selenium, Sea Kelp, L-Tyrosine, Iodine, Zinc, Vitamin B1, Copper. It is used for Support Thyroid Care, Boosts metabolism, Fights fatigue, Improves Mood . The ingredients in Herbawish Triple Thyroid Support are ISO, FSSAI & GMP approved.
Key Ingredients:
Ashwagandha whole plant ext.  500 mg
Organic sea kelp  200 mg
L-Tyrosine  150 mg
Iodine  140 mcg
Zinc  17 mg
Selenium  40 mcg
Vitamin B1  1.8 mg
Copper 1.7 mg
Recommended Dosage:
• Take 2 Capsules Daily or as directed by the Physician.
Safety Advice:
• Not to exceed the recommended daily usage.
• Keep out of the reach and Protect from direct sunlight
• Store at temperature not exceeding 30°C
• It should be used with caution in pregnant women. Consult your doctor before taking.
Additional information
| | |
| --- | --- |
| Weight | 150 g |
| Dimensions | 16 × 10 × 9 cm |