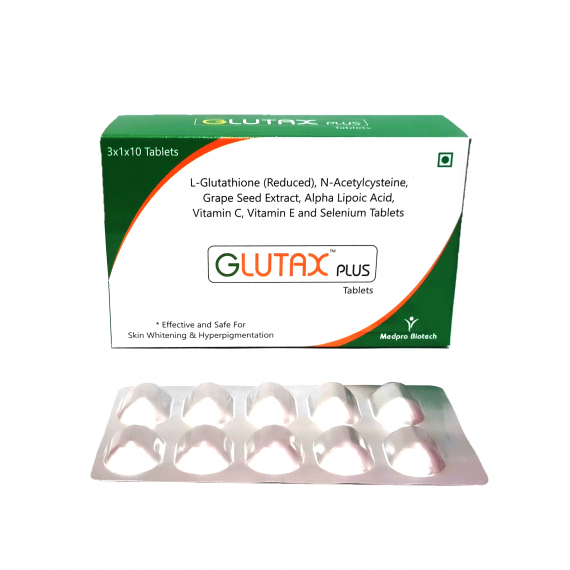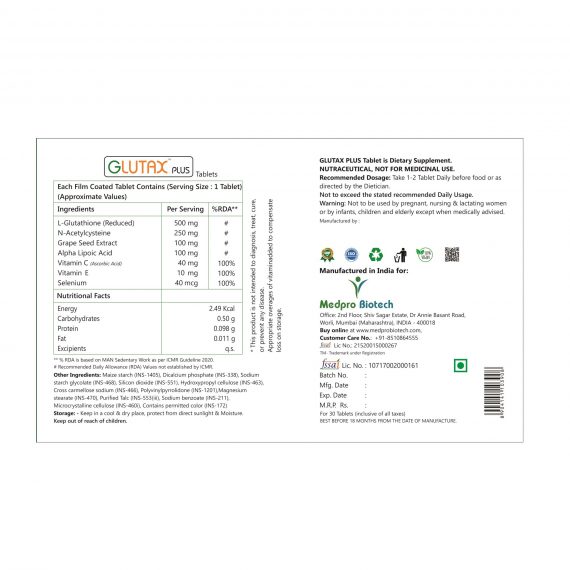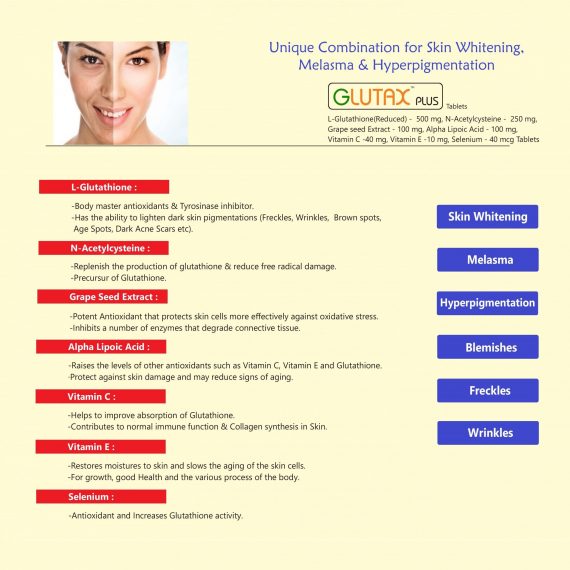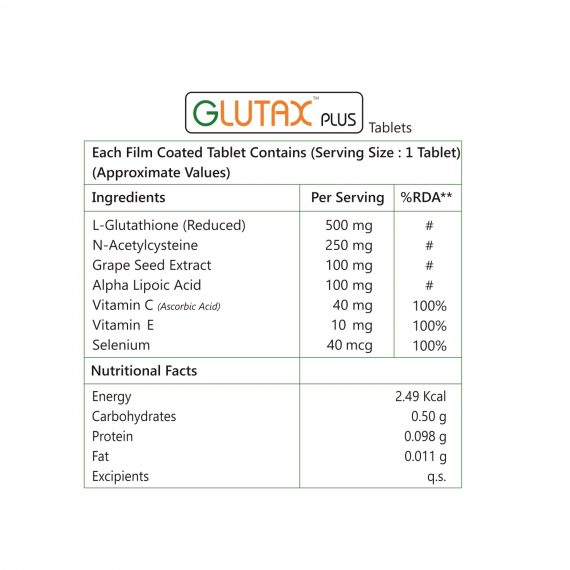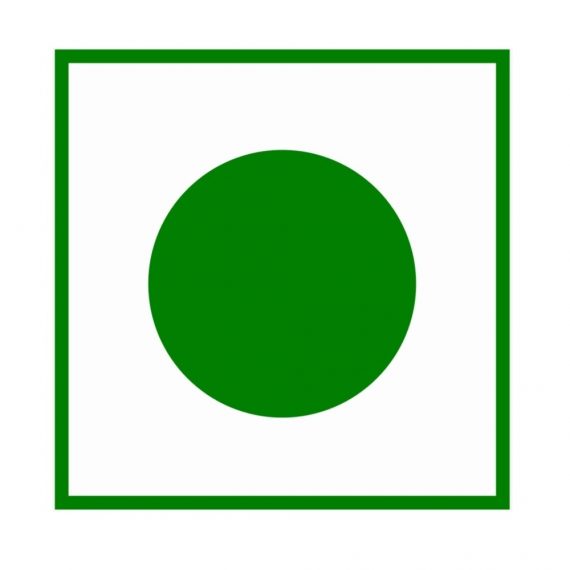 Glutax Plus L-Glutathione 1000mg with Vitamin C, E for Hyperpigmentation, Melasma, Wrinkles & Skin Glow – 30 Tablets
₹3,150.00

982 in stock
Description
Glutax Plus Tablet is Combination of L-Glutathione (Reduced), N-Acetylcysteine, Grape seed extract, Alpha Lipoic Acid, Vitamin C, Vitamin E and Selenium. Glutax Plus tablet is used as nutritional health supplement that plays a major role in Skin Lightening & age Defying. It saves the body from radical oxidative stress thus preventing premature ageing of cells. The supplement has the blend of antioxidant, antibacterial and antiviral to protect the body from harmful infections. It helps to reduce the oxidative stress that occurs when there is an imbalance between the production of free radicals and the body's ability to fight them off. It acts as a strong skin illuminator and may help to delay the process of ageing. Its regular consumption also helps to boost immunity, stamina and detoxification. The ingredients in Glutax Plus are ISO, FSSAI & GMP approved.
Key Ingredients:
• L-Glutathione(Reduced) – 500 mg
• N-Acetylcysteine – 250 mg
• Grape seed Extract – 100 mg
• Alpha Lipoic Acid – 100 mg
• Vitamin C – 40 mg
• Vitamin E – 10 mg
• Selenium – 40 mcg
Ingredients & Its Benefits :
L-Glutathione :
• Body master antioxidants & Tyrosinase inhibitor.
• Has the ability to lighten dark skin pigmentations (Freckles, Wrinkles, Brown spots, Age Spots, Dark Acne Scars etc)
• Improves skin tone in both exposed & covered body parts
• Higher dose of Glutathione offers faster results
N-Acetylcysteine(NAC) :
• Improves body's Glutathione Level
• Precursor of Glutathione
•Glutathione with N-Acetyl Cysteine have 10 times better absorption and bio-availability compare to individual Glutathione
• Helps to reduce free radicals
Grape Seed Extract :
• Potent Antioxidant that protects skin cells more effectively against oxidative stress.
• Inhibits a number of enzymes that degrade connective tissue.
Alpha Lipoic Acid : :
• Raises the levels of other antioxidants, such as Vitamin C, Vitamin E and Glutathione..
• Protect against skin damage and may reduce signs of aging
Vitamin C :
• Helps to improve absorption of Glutathione
• Contributes to normal immune function & collagen synthesis in Skin
• It is an essential water soluble Vitamin
• Helps to increase intracellular stores of Glutathione
• Works in synergy with Glutathione
Vitamin E :
• Restores moistures to skin and slows the aging of the skin cells
• Vitamin E is needed for growth, good health and the various process of the body.
Selenium :
• Increases Glutathione activity
• Prevents pathogens entry in the cell
Used for:
• Gives Skin Lightening & Brightening
• Reduce Hyperpigmentation & Melasma
• Treats Photo aging
• Improves uneven skin tone
• Reduces Wrinkles
• Improves skin tone in both exposed & covered body parts
• Potent Antioxidants, Supports Immunity & Detoxification
Recommended Dosage:
• Take 1 tablet of Glutax Plus Daily in the morning on empty stomach with 1 tablet of 500mg Vitamin C Tablet for better results.
Safety Advice:
• Recommended dose is one tablet daily in the morning or as directed by the physician.
• Not to exceed the recommended daily usage.
• Keep out of the reach and Protect from direct sunlight
• Store at temperature not exceeding 30°C
• It should be used with caution in pregnant women. Consult your doctor before taking.